Why contribute?
1. Writing is a cathartic experience; a therapeutic method of release which is good for your soul.
2. U can list your products and promote yourself in your bio by Including any links to your site's blog and products for marketing purposes.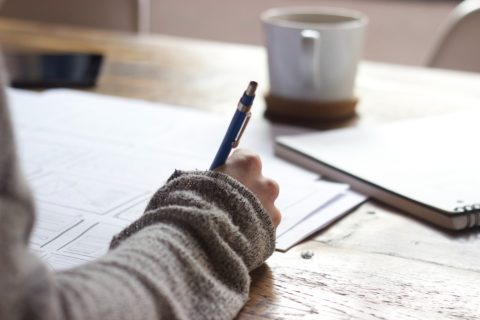 Please review our SUBMISSION GUIDELINES below and agree with them before U send your story →
Characteristics of a great blog post:
Compelling content makes or breaks a blog. By publishing your blog you're indicating what you have to say is worth not only your own time to write and publish, but worth others' time to read. And, if your published posts aren't up to snuff, your readers will be dissatisfied and end the relationship. If you are passionate, excited, and ready to start your story here are some guidelines for creating intelligent and powerful content.1
It Must Be Original – This means your story has never been published on another site (including your own). In addition, your post may not have been previously published off site in print media.
Relevant, Useful and Engaging Content – Choose a topic related to your personal growth. ReCreate-U.com is a site designed to assist others on their life journey. Add your story title at the top of your story and then share your personal experience in an emotional, insightful, and thought provoking manner. This enables readers at ReCreate-U.com to understand themselves, how they relate to others and their world on a much deeper level.
Topic Choices – Please avoid writing about religious, parenting, marital and gender-specific topics. In addition, ReCreate-U.com will not accept topics which have been written primarily to promote your blog, book, therapy or counseling practice, your speaking or coaching career in the body of the post. You posts should be about your own personal growth experiences which U have written to share your life experiences with others. Any external links posted in the body of your story leading our readers off-site will not be published.
Well Written – Check your grammar and spelling. Limit your paragraphs to three to four sentences.
Intimate and Personal – Share a specific story from your life with intimate detail. Make it interesting and interactive.
Do Not Become Too Self-Absorbed – Your post should aim to help and educate your audience, offering valuable takeaways. Share what U learned from your experience.
List Action Steps – Shed light on how U moved from point A to point B in your life. A broad, generalized statement of "I am better now" doesn't allow the reader to understand the process.
Encourage Discussion – Ask for feedback, thoughts, opinions, or even just comments from readers. Include a call to action at the end of article to garner a response.
Appropriate Length – keep the length to approximately 400 – 1,500 words with the understanding that a post can be as long or as short as it needs to convey what is needed. If U keep your thoughts  succinct, to the point and provide engaging, relevant and informative content until the end, U will have a well-written story to share.
Include a Quote – Add a quote to the bottom of your post. Be sure to include the name of the author. Avoid pop culture and song lyric quotes.
Bio and Pic – Write and send your bio 

(65 words or fewer)

and include a photo of yourself . Your bio may include a backlink to your website so please send your website's address if desired. Please Note: Reserve self-promotion to your bio. ReCreate-U.com will remove links within the body of your post.
Please only submit stories that you have authored – U are solely responsible for following copyright laws. ReCreate-U.com and its subsidiary companies will not be held liable for copyright violations.
Before U Submit – Preview and proof your work.
The staff at ReCreate-U.com reserves the right to edit and decline submissions. We may edit your story for clarity, story flow, and correct grammar and spelling. By submitting your story, you agree to allow us to edit your work. If your story requires significant editing your story may not be published. Editing and publishing stories may take two to three weeks weeks after submission and is dependent upon the number of submissions that are in queue. If your story is not published within this time period, please submit a new story

.
How to Submit
Please review our SUBMISSION GUIDELINES above and agree with them before U send your story →
Then send your story, bio and photo to UShare@ReCreate-U.com (MS Word and plain text files are accepted). Please only send one submission per email.
Thank you for sharing!
"No one is useless in this world who lightens the burdens of another." ― Charles Dickens
1. https://www.pageonepower.com/linkarati/6-characteristics-great-blog-post